Jennifer Lawrence Teams With Call Me By Your Name Director For Burial Rites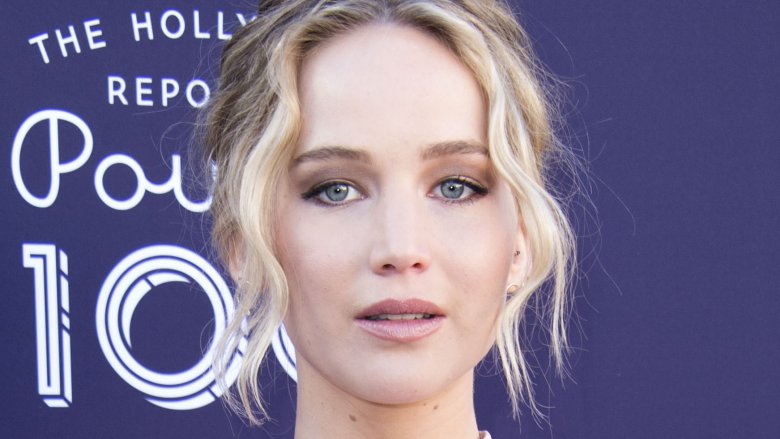 Getty Images
Jennifer Lawrence and Call My By Your Name director Luca Guadagnino are teaming up for your new favorite true crime thriller. According to The Hollywood Reporter, Lawrence is set to star in Burial Rites, the next feature from Guadagnino, who is currently earning Oscar buzz for his Timothee Chalamet and Armie Hammer romance.
Burial Rites is based on the Hannah Kent novel of the same name. Lawrence is set to play Agnes Magnusdottir, the last woman to be publicly executed in Iceland in 1830. Magnusdottir's crimes included killing two men and setting fire to their house; the story is said to feature the crime playing out at the same time as Magnusdottir waits for her death sentence to be handed down.
Sony's TriStar Pictures is set to work on the project, with studio president Hannah Minghella and Shari Shirazi overseeing. The movie had previously been set for Lionsgate with The Hunger Games' Gary Ross set to direct; Ross will now serve as an executive producer. Jerry Kalajian (Pursuit) will also executive produce, while Lawrence, Lawrence's former assistant Justine Ciarrocchi, and Allison Shearmur (The Hunger Games: Mockingjay– Part II) will produce.
This is one of a few upcoming exciting roles for Lawrence, who was most recently seen in the critically divisive mother!. The Oscar winner is next set to appear in the drama Red Sparrow, in which she will play a former ballerina turned Russian spy. She is also set to reprise her X-Men role as Mystique in the upcoming Dark Phoenix.
Burial Rites does not have a premiere date yet.