Barbarian Director Zach Cregger Is Sitting On A Batman Spin-Off That Has Our Attention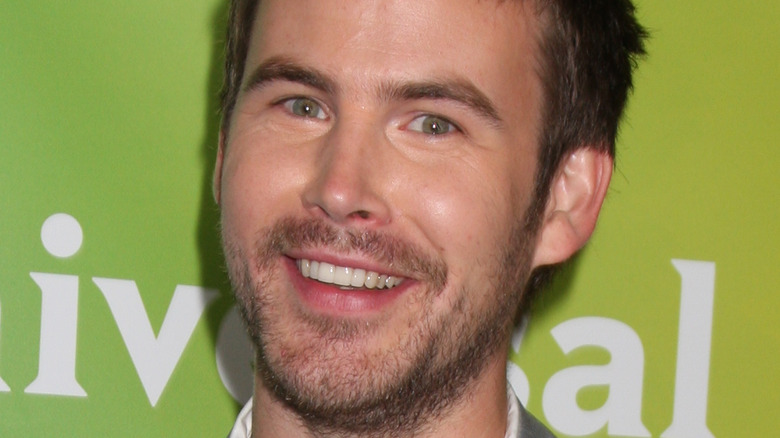 Kathy Hutchins/Shutterstock
If there is a Venn diagram involving the horror genre and the character of Batman, there is probably a fair amount of overlap. Batman himself is known for using fear as his greatest tool, and he proves to be so effective with it that at one point in the comics a Sinestro Corps ring chooses him as its next wielder during "The Blackest Night" storyline. The Sinestro Corps uses fear as their primary source of energy, and Batman is so legendary that aliens on other planets are terrified of the superhero.
On the horror front, "Barbarian" is the latest film to take the genre by storm. Starring Justin Long, Georgina Campbell, and Bill Skarsgård, "Barbarian" is about a young woman who uses a smartphone app to find a rental house, but the house already has one known occupant who used a different app to book the location. It is later revealed that the house is full of horrible secrets and a vast network of underground tunnels, and the results are lethal. "Barbarian" has proved to be a huge success with critics and the movie currently has a 93% critic score on Rotten Tomatoes. Directed and written by Zach Cregger, it seems like the writer/director isn't one to rest on his laurels, and he soon hopes to bring a Batman-related movie to the silver screen.
Cregger has written a script set in the DC Universe that he is 'obsessed with'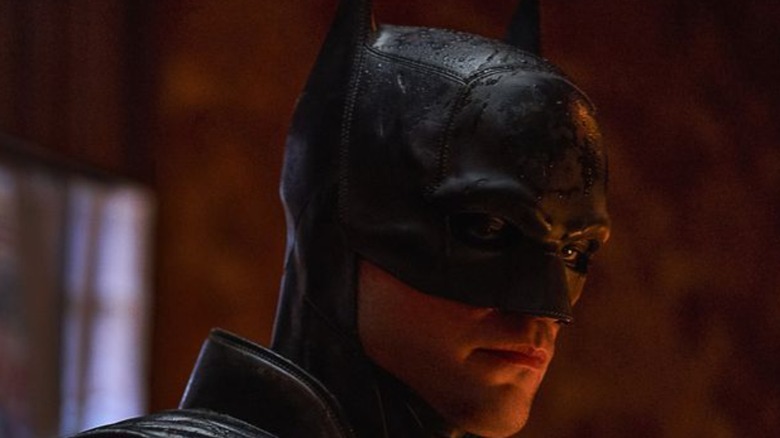 Warner Bros. Pictures
Appearing on Bloody Disgusting's The Boo Crew Podcast, Zach Cregger was asked all manner of questions regarding "Barbarian." Towards the very end of the podcast, Cregger was asked what the future has in store for him, considering the buzz and accolades surrounding "Barbarian." He explained that he is working on a new horror film, but is struggling to come up with a beginning, but quickly pivoted to another project he hopes will see the light of day.
Cregger said, "The thing I would love to do next, I actually wrote a movie that takes part of the DC Universe. It's so not normally my thing, and I am not a superhero guy, but I just couldn't stop thinking about this one story that kind of take places in like a Batman-adjacent thing. And so I wrote it, and I am utterly obsessed with it, so one day, and it's not going to happen in the next two years, but one day, I want to make that." He then added that before he is allowed to do that (since that probably isn't going to happen anytime soon), he'll make another horror film to capitalize on the success of "Barbarian."
Although details are sparse regarding his hopeful, gestating DC project, Cregger certainly has a penchant for moody environments and hidden subterranean complexes, which would probably fit pretty well into a story about Batman or another Batman-related character. Cregger's enthusiasm is clearly obvious during the above podcast, so one can only hope that one day we might see the DC story that Cregger himself is utterly in love with.