She-Ra Reboot In The Works At Netflix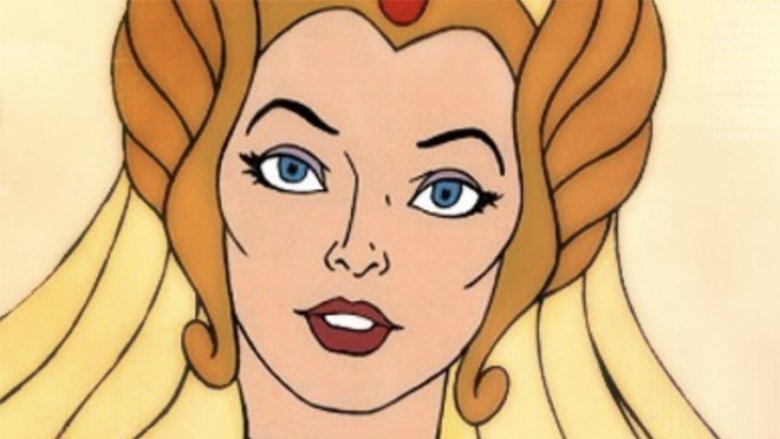 For the honor of Grayskull, a She-Ra reboot is headed our way. 
Variety announced Tuesday that Netflix is reviving the hit 1980s animated series She-Ra: Princess of Power for an upcoming television show on Netflix, set to be produced by Dreamworks Television. Eisner Award-winning author, cartoonist, and executive producer Noelle Stevenson is the mind behind the modern take on the classic Masters of the Universe character, serving as the series' showrunner. 
Stevenson took to Twitter to confirm the exciting news, writing in two separate posts, "I'm showrunning a new She-Ra reboot for Dreamworks TV and Netflix! I've been working on this in secret along with some really incredible talent for almost two years now. Stay tuned for more details over the next few months. Can't wait for you to see what we're doing."
She-Ra: Princess of Power, a spinoff of He-Man and the Masters of the Universe, debuted in 1985 as a means to satisfy the public's demand for more female-led series, particularly superhero and fantasy series. The show centered around Adora, the Princess of Eternia, who was abducted as a baby and swept away to the neighboring world known as Etheria. There, she was brought up by the nefarious villain Hordak, raised to be the mind-controlled Force Captain of his Evil Horde. It wasn't until her twin brother Adam/He-Man, showed up that Adora learned of her origins and her inner power. Equipped with the knowledge of her past and the mighty magic Sword of Protection, Adora is able to transform into She-Ra, her heroine alter ego that grants her super-strength and a healing touch.
The She-Ra reboot is described as an "epic and timely tale" that will celebrate "female friendship and empowerment," led by a She-Ra that is "tailor made for today." It's also said to demonstrate how She-Ra can serve as a "girl power icon" to a rising generation of young viewers. 
The new She-Ra series is set to hit Netflix sometime in 2018.