Guillermo Del Toro To Direct Remake Of Film Noir Nightmare Alley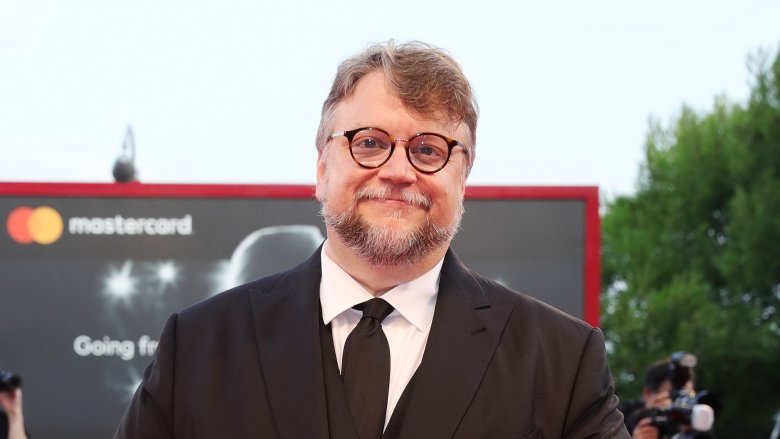 Getty Images
Guillermo del Toro may be taking a year's sabbatical from directing movies after the release of his latest film, The Shape of Water, but that doesn't mean he doesn't already know what he wants to do next.
According to a report by Variety, del Toro has made a commitment to write, produce, and direct a remake of the classic film noir Nightmare Alley for Fox Searchlight.
Originally released in 1947, Nightmare Alley starred Tyrone Power and Joan Blondell as a con man and a mentalist who make their livings fleecing the patrons of a traveling carnival. Behind the scenes of their scam artist act, the two share a romantic relationship that ultimately takes a twisted turn.
While del Toro clearly has an idea of what he wants to do with this project, don't expect it anytime soon. In addition to taking that post-Shape of Water extended vacation, del Toro also still needs to write the remake's script. According to Variety, the screenplay will be written with Kim Morgan.
In addition to lining up a future directing gig, del Toro is also teaming with Fox Searchlight to produce a supernatural movie called Antlers, about a teacher investigating the mysterious home life of a troubled student. When she uncovers a dangerous and otherworldly secret being held by the student's dad and brother, she is forced into a fight for her life against a supernatural threat. 
Antlers was written by Henry Chaisson & Nick Antosca, and is set to be directed by Scott Cooper. Del Toro is apparently a fan of Cooper's, whose previous films include Hostiles, Black Mass, and Crazy Heart.
Fox Searchlight is the distributor of del Toro's The Shape of Water, which has scored rave reviews and awards nominations since its premiere on August 31. Despite this critical success, the movie has yet to see a wide rollout, though it has been in limited release since December 1, earning $1.3 million from 43 theaters. Check out the trailer for the fantastical romance movie here.