Why Larry The Cable Guy Was Never The Same After Cars - Exclusive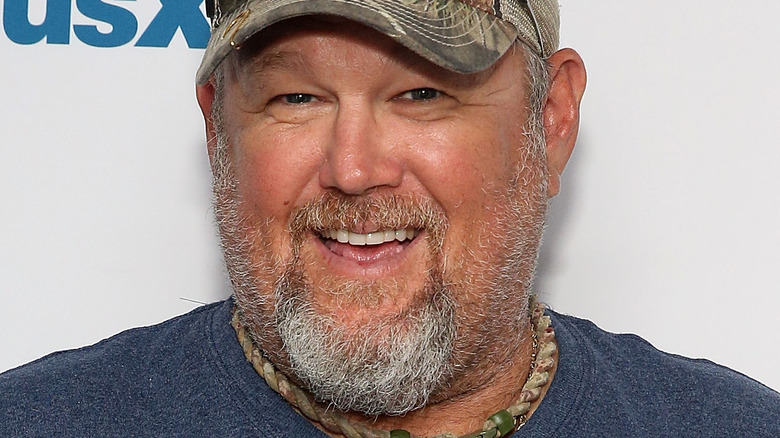 Robin Marchant/Getty Images
At this point, Larry the Cable Guy is probably as well known for voicing Mater in the "Cars" franchise as he is for his stand-up act. The veteran comedian has been breathing life into the lovably hokey tow truck — who's best buds with smiley red race car Lightning McQueen — since 2006, when the very first film was released.
Since then, Larry the Cable Guy has given a voice to Mater in two more full-length films, a television series, and three sets of shorts — including the latest entry into the franchise, "Cars on the Road," which follows Mater and Lightning McQueen on a cross-country adventure to attend the wedding of Mater's sister. (The nine-episode series of vignettes is now streaming exclusively on Disney+.)
As huge as the franchise has become, it surely would have been a life-changing role for whoever was chosen to steer Mater, but for Larry the Cable Guy, it was especially meaningful. During an exclusive interview with Looper, Larry revealed why he was never the same after accepting the offer to play Mater.
Larry the Cable Guy wanted to be part of something his kids could watch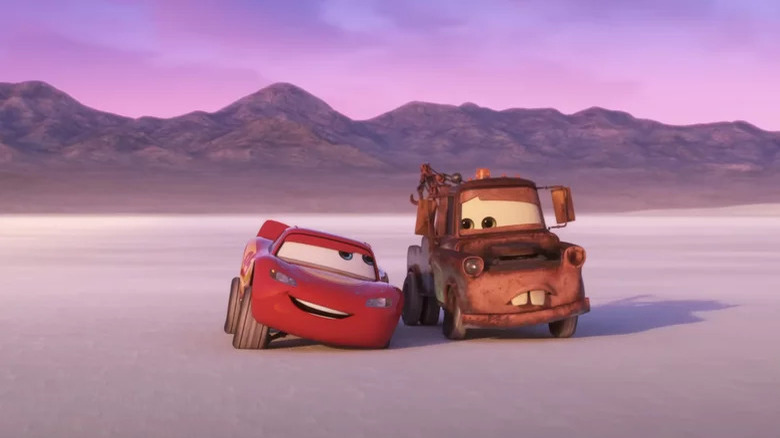 Before "Cars," Larry the Cable Guy made a name for himself as a working-class stand-up comedian who sometimes told off-color jokes. But the blue-collar comic admits voicing Mater has "changed my life."
"Anybody can watch it," he said. "When you're a standup, you've got certain crowds [and] a fan base, but this is something that crosses all generational ages, and it's an iconic character — and it's for an iconic company. It's indescribable how cool it is that I'm a part of it."
Back in 2006, it may have been a little surprising that Disney picked a comic like Larry the Cable Guy to voice Mater, but the role just so happened to coincide with the professional jokester cleaning up his act.
"When I started having kids, my [stand-up] act started getting completely different," he said. "When you don't have kids, you don't really think about stuff like that. You're single, and you're living life, but when you get married and have kids, a lot of your priorities start to change."
Indeed, the role came into Larry's life at just the right time, changing the trajectory of his career — and humor — forever.
"'Cars' was an answer to a prayer because I wanted to do something that my kids could watch," he said. "My boy was born in 2006, and I got the part [around] 2003, a couple years before it came out ... It came along at a time when I was changing things around and prioritizing things differently. That's why it was so exciting. It gave me something that when my kids are older and they have kids, they'll be like, 'Wow, that was my dad.'"
"I still love my stand-up, but as times go on, things change," Larry explained. "This is a whole different thing, and it couldn't have come at a better time."
"Cars on the Road" is now streaming exclusively on Disney+.