13 Reasons Why Star Katherine Langford Cast In Spontaneous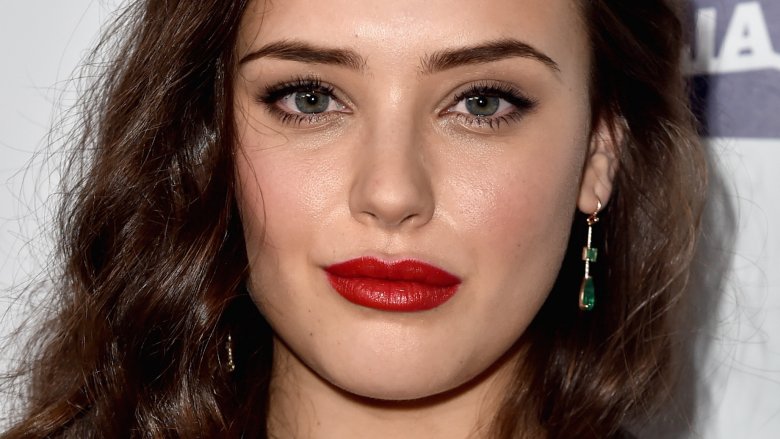 Getty Images
Hot off her Golden Globe nomination for Best Performance by an Actress in a Drama Series, Katherine Langford has landed her next major gig. 
Deadline reports that the 13 Reasons Why actress is on board to star as the female lead in the upcoming sci-fi fantasy film Spontaneous. Written and directed by Brian Duffield, Spontaneous is based on author Aaron Starmer's young adult novel of the same name, which was originally published in 2016. 
Langford will portray Mara Carlyle, a high school senior whose life is forever changed when her peers start literally exploding, apparently for no reason at all. Mara watches as those around her continue to burst, inexplicable tragedies that send the town into chaos and desperation–and Mara and her friends into closer quarters and some serious self-reflection. As the madness carries on, Mara begins to wonder what meaning her life has and which parts she'll miss most if it's suddenly over. 
Here's the full plot synopsis for the Spontaneous book: "Mara Carlyle's senior year is going as normally as could be expected, until–wa-bam!–fellow senior Katelyn Ogden explodes during third period pre-calc. Katelyn is the first, but she won't be the last teenager to blow up without warning or explanation. As the seniors continue to pop like balloons and the national eye turns to Mara's suburban New Jersey hometown, the FBI rolls in and the search for a reason is on. Whip-smart and blunt, Mara narrates the end of their world as she knows it while trying to make it to graduation in one piece. It's an explosive year punctuated by romance, quarantine, lifelong friendship, hallucinogenic mushrooms, bloggers, ice cream trucks, "Snooze Button™," Bon Jovi, and the filthiest language you've ever heard from the President of the United States."
In addition to starring in Spontaneous, Langford will reprise her role as Hannah Baker in the second season of the hit Netflix series 13 Reasons Why. Fans can also catch the actress on the big screen in director Greg Berlanti's upcoming drama Love, Simon, the film adaptation of Becky Albertalli's novel Simon vs. the Homo Sapiens Agenda.