Detective Pikachu Release Date Revealed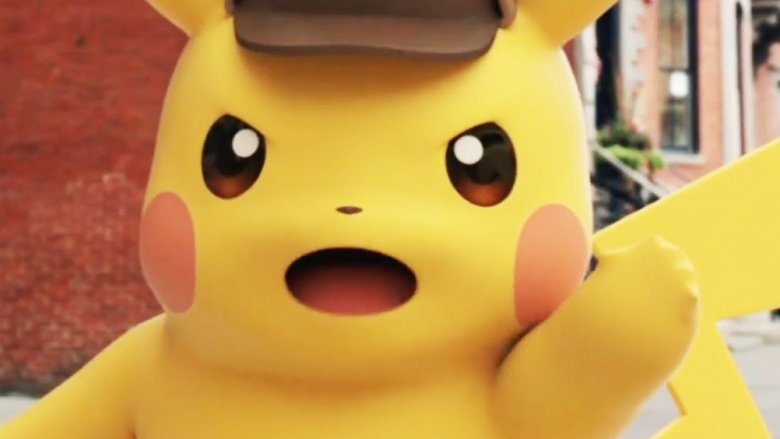 YouTube
Like Ash Ketchum time and again chooses Pikachu, Universal Pictures has chosen a release date for the upcoming Legendary Entertainment film Detective Pikachu. Per Deadline, the studio has set the film for a May 10, 2019 debut. 
The first-ever live-action movie in the massive Pokemon film pantheon, Detective Pikachu stars Ryan Reynolds (Deadpool) as the title character, the lightning-tailed rodent investigator who travels near and far to solve mysteries and create lasting friendships; Justice Smith (The Get Down, Jurassic World: Fallen Kingdom) as the still-unnamed male lead; and Kathryn Newton (Big Little Lies) as a "sassy journalist" named Lucy. 
Plot specifics are pretty scarce at this point in time, though it's been said that the film will center around Smith's character, whose father has been kidnapped and who teams up with Pikachu and Lucy to find him. 
Directed by Rob Letterman (Goosebumps), who works from a script by Alex Hirsch (Gravity Falls) and Nicole Perlman (Guardians of the Galaxy), Detective Pikachu is intended to be the first entry in a planned film series that will take the Pokemon franchise to new heights by exploring fresh themes and unique perspectives. The movie has been in development at Legendary for over a year, after the studio scored the film rights to the project during the Pokemon GO craze in the summer of 2016. 
Detective Pikachu will bow on May 10, 2019, just a week after Disney's untitled fourth Avengers movie.