We Finally Know Who's Doing The Dirty Work In Thunderbolts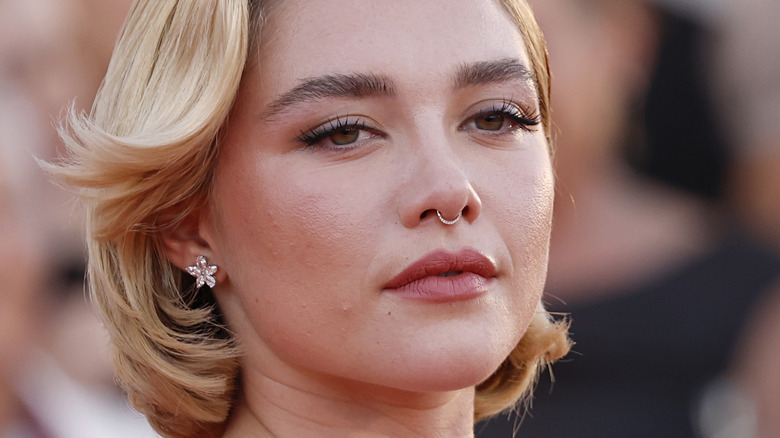 John Phillips/Getty Images
Marvel Studios had an impressive presence at 2022's D23 event. Kevin Feige came with trailers, casting announcements, and clips of all the upcoming MCU projects fans can't wait to see. At San Diego Comic-Con this past July, the hat man revealed that we would be getting a "Thunderbolts" movie in Phase 5. The film premieres on July 26, 2024, and will effectively close out the phase.
The project had been rumored for some time, but fans were excited when it finally became official. After its confirmation, more rumors swirled about who would be in the team-up film. Based on the comics, any number of characters (both that we've seen in the MCU and those we haven't) would fit the bill. Thankfully, we no longer have to wonder, as Feige revealed at D23, who would be making up the cast. Some characters we were expecting were confirmed, some shocking names were announced, and there was one glaring omission.
A motley crew of MCU stars will make up the Thunderbolts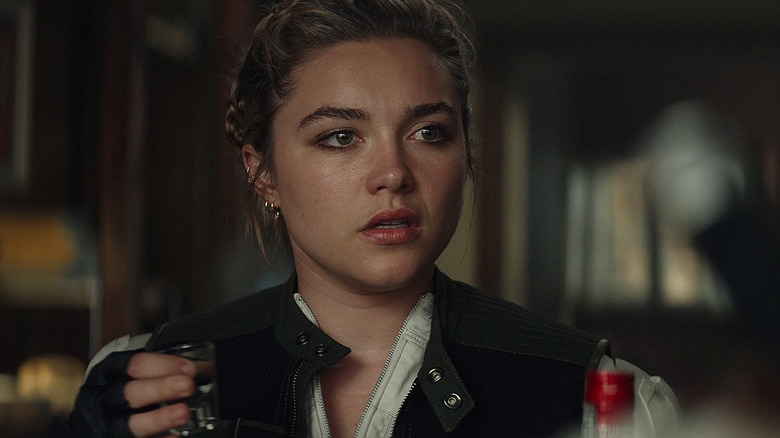 Marvel Studios/Disney
First up on the reveal train for "Thunderbolts" is Florence Pugh as Yelena Belova. Pugh has two MCU projects under her belt so far, and it looks like she'll take center stage in the Phase 5 film. Joining her is U.S. Agent (Wyatt Russell) from "The Falcon and the Winter Soldier." The character had quite the arc in the Disney+ series, and we expect to see some redemption for him in "Thunderbolts." His "FaWS" co-star Julia Louis-Dreyfus will also be back as Valentina Allegra de Fontaine. There's some speculation she might lead the team, but no plot details were given. Sebastian Stan will reprise his role as the beloved Bucky Barnes for the film as well.
Also starring in "Thunderbolts" is David Harbour, back as Red Guardian. But he and Yelena won't be the only "Black Widow" stars in the new film. Taskmaster (Olga Kurylenko) is also joining the new team up, hopefully redeeming the character fans were rather disappointed with in the Scarlett Johnasson-led film. Additionally, "Thunderbolts" will feature Ghost (Hannah John-Kamen), who served as the sorta-villain in "Ant-Man and the Wasp."
Noticeably absent from this list is Baron Zemo, played by the great Daniel Brühl from "Captain America: Civil War" and "FaWS." Zemo is connected to the Thunderbolts heavily in the comics, and his absence is not something we were expecting. Here's hoping his casting is confirmed later down the line.