The First Trailer For Werewolf By Night Sees Marvel Going Full Monster Mash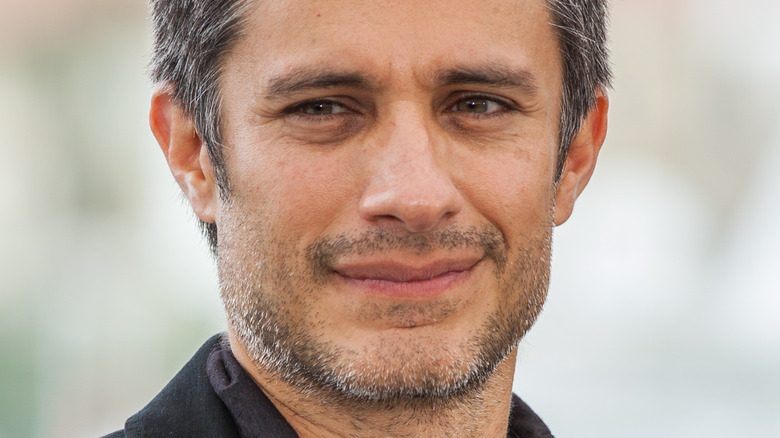 taniavolobueva/Shutterstock
The Marvel Studios panel at 2022's D23 event was like San Diego Comic-Con all over again. Kevin Feige dropped bombs on the attendees and those waiting impatiently at home while refreshing their YouTube pages. One of the most exciting moments came when "Werewolf by Night" got its own moment to shine.
For the longest time, the project was just rumored, but The Wrap revealed it was officially in the works a little over a year ago. For some time, it was known as the "Untitled Halloween Special" for the MCU, and no one was sure if it would be a series, Disney+ movie, or feature film to be released in theaters. The project will be the first of its kind for the MCU, a television special to be released on the streamer.
We've finally got the first trailer for the special, and it is like nothing you have ever seen from the MCU before.
Werewolf by Night is a campy horror flick
Marvel Studios is going full camp with "Werewolf by Night," as its black-and-white theme looks like it's straight out of the classic horror film days. The trailer starts with Verusa (a non-Marvel Comics character) telling a group of strangers they're about to hunt a monster. But we also find out one of those strangers is a monster themselves, presumably Werewolf by Night, aka Jack Russell. "I can't wait what kind of breed of evil you are," Verusa says to someone off-screen. 
It gives off murder mystery vibes and looks like one creepy camp project. It's definitely new territory for Marvel Studios and will pair well with a bowl of popcorn on Halloween. "Werewolf by Night" stars Gael García Bernal as Jack Russell, Laura Donnelly as Elsa Bloodstone, Harriet Sansom Harris as Verusa, Eugenie Bondurant as Linda, and Jaycob Maya as Jake Gomez. The special is directed by Michael Giacchino and Jaycob Maya.