Get Your First Look At Stan Lee's Cameo In Marvel's Runaways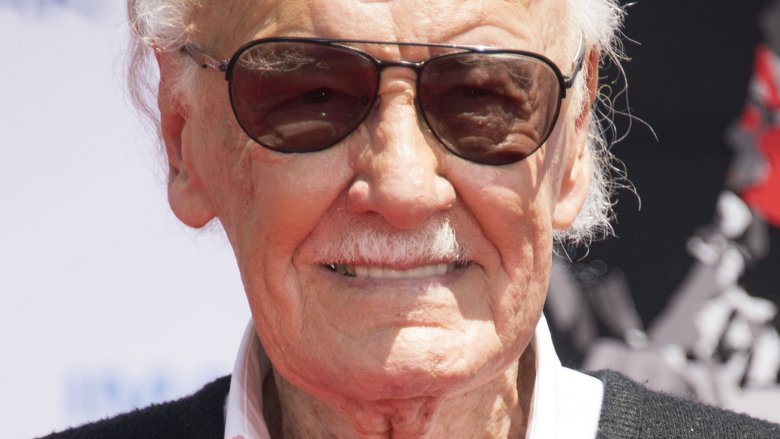 Getty Images
Would it really be a Marvel production if Stan Lee didn't appear in some capacity?
On Monday, Entertainment Weekly confirmed that Lee will make a cameo appearance in Marvel's Runaways, the newest Marvel television series from showrunner and executive producer Josh Schwartz. Lee, who has played everything from a DJ in a strip club to a FedEx delivery man throughout the Marvel Cinematic Universe, is set to play a limo driver in the December 12 episode of the show. 
"We heard it was something he was potentially interested in doing," Schwartz told the outlet when discussing how Lee got involved with the hit Hulu series. "Since we shoot in Los Angeles, it seemed more possible that we might be able to get him to come. Then, we created various scenarios that would be fun to pull him into."
Fellow Runaways executive producer and showrunner Stephanie Savage chimed in to discuss the other ideas that were tossed around when thinking of what Lee's cameo role could entail, such as having him be a "Hugh Hefner-like playboy surrounded by women" or an oddball artist. "Everyone was so excited, the cast, the crew, it was a great day. We decided this would be better if he was more mysterious and drove the limo," Savage said.
Funnily enough, Lee filmed his scene on the exact same day Runaways comic book creator Brian K. Vaughn visited the series' set. When the two crossed paths for a chat, it was pretty magical. "Stan was like, 'Great storyline!' and you could see Brian's face light up," remembered Schwartz. "There's no higher compliment you could get from Stan Lee."
Lee's cameo in the upcoming episode of Marvel's Runaways follows after he appeared in Agent Carter, Marvel's Agents of SHIELD, and The Gifted. He can also be spotted in photographs across the Marvel/Netflix series Daredevil, Jessica Jones, Luke Cage, Iron Fist, and The Defenders.
The new episode of Marvel's Runaways, entitled "Metamorphosis," will arrive to Hulu on Tuesday, December 12.