Cobra Kai Season 5 Just Introduced The Series' Biggest Tournament Yet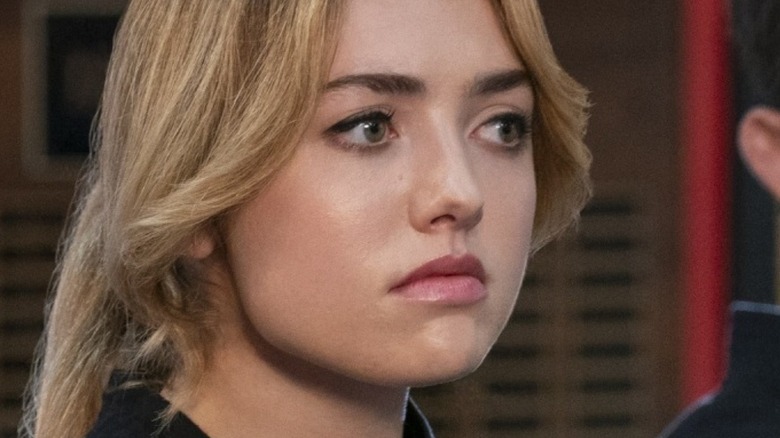 Netflix
This article contains general spoilers for "Cobra Kai" Season 5
Several chapters of the Miyagi-verse come to a breathtaking, spellbinding conclusion in that sacred, hallowed place — a karate tournament. "The Karate Kid," "The Karate Kid: Part III" and the finales of Seasons 1 and 4 of "Cobra Kai" revolve around the All-Valley Karate Tournament, where Daniel LaRusso (Ralph Macchio) first makes his name and eventually has to defend his reputation as both a combatant and a trainer. While the series has occasionally deviated from that formula, it still uses the All-Valley as a major plot point and driving force for its characters.
But it looks like Season 6 of "Cobra Kai" will likely be taking its characters in a fresh new direction. Season 5 of "Cobra Kai" introduces an entirely different karate tournament, one which is poised to put the Valley's most beloved citizens in the orbit of some of the martial arts world's best and brightest. Here's everything you need to know about this new tournament and how it might affect the way the series' next season plays out. 
The Sekai Taikai may take things to a whole new level in Season 6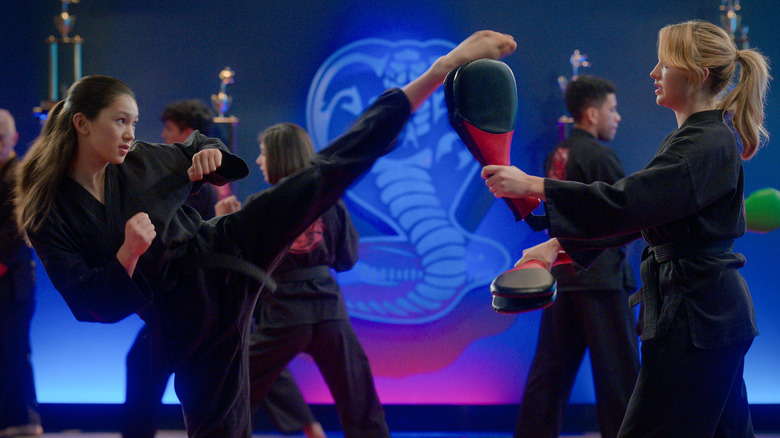 Netflix
During Season 5 of "Cobra Kai," an international tournament called Sekai Taikai is introduced. The Sekai Taikai takes martial artists from all around the world and puts them in a tournament to determine the world's greatest fighter. 
Naturally, the head senseis at both Cobra Kai and Miyagi-Do are interested in qualifying for the tournament. During Episode 8 of Season 5, officials from the tournament show up to watch members of both dojos spar. But it's no fair fight for Daniel LaRusso and the kids in Miyagi-Do. Terry Silver (Thomas Ian Griffith) has paid off one of the referees, so the Cobra Kai athletes are at a complete disadvantage, with their points being undercounted and strikes being ignored. A match between Kenny Payne (Dallas Dupree Young) and Eli "Hawk" Moskowitz (Jacob Bertrand) ends when Kenny knocks the wind out of Hawk with a Silver Strike. Miyagi-Do's chances all boil down to Sam LaRusso (Mary Mouser), who thoroughly defeats new Cobra Kai acolyte Devon Lee (Oona O'Brien) after Tory Nichols (Peyton List) fails to arrive for their match. The end result is that both dojos qualify for the contest.
With John Kreese (Martin Kove) out of jail and both dojos set to fight it out at the tournament, the Sekai Taikai could prove to be the ultimate battleground for the escalating tensions. However, considering the international nature of the tournament, there's no telling what outside forces might wreak havoc on either (or both) dojos. We'll have to hope that "Cobra Kai" is greenlit for a Season 6 so we can find out.