The Devastating Death Of Gilligan's Island And Freaky Friday Director Gary Nelson
Even if you're not familiar with the name of veteran film and television director Gary Nelson, you're almost certainly familiar with his work. Nelson died on May 25, 2022 at the age of 87, as confirmed by his son, Garrett Nelson, on September 9, 2022 to The Hollywood Reporter. Nelson directed Disney classics like "Freaky Friday" and "The Black Hole," and made his mark on TV thanks to his work on shows like "Gilligan's Island" and the classic espionage comedy series "Get Smart." It was on that series that he reportedly earned the nickname "The Iceman" from star Don Adams, due to his very dry and deadpan demeanor on the set, according to THR. And he returned to the "Get Smart" universe decades after the show's heyday, when he directed the 1989 reunion movie "Get Smart, Again!"
Garrett Nelson reports that his father died of natural causes in his home in Las Vegas, Nevada, where he lived after retiring from show business.
A look over Nelson's credits on IMDb shows an incredible line-up of classic TV shows and films, going all the way back to 1962.
Nelson directed episodes of shows like F Troop, Gilligan's Island, and Happy Days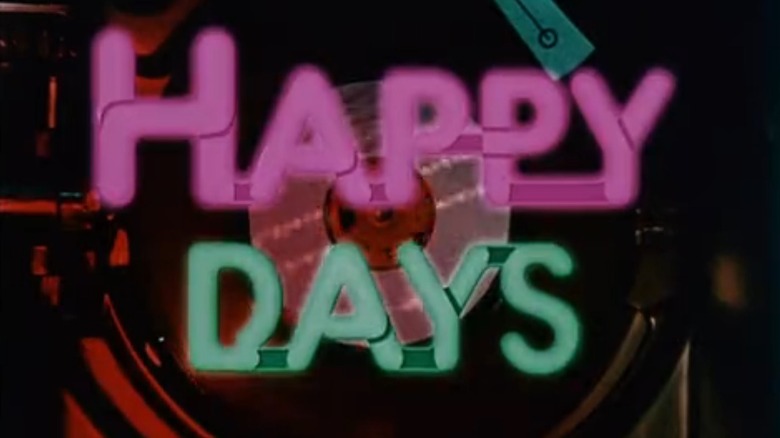 ABC
Gary Nelson worked prolifically as a TV director in the '60s and '70s, racking up credits on shows like "Gilligan's Island" and "Happy Days" that are still familiar to viewers today. He helmed TV movies and miniseries like "Washington: Behind Closed Doors" and "To Kill a Cop" in between feature films like "The Black Hole" and "Shooter."
One of his most notable credits is the 1973 western "Santee" starring Glenn Ford. In 1986, he brought his talents to the H. Rider Haggard adaptation "Allan Quatermain and the Lost City of Gold," starring Richard Chamberlain and a young actress named Sharon Stone.
Nelson's final credits as a director come between the years 1997 and 2000 when he helmed almost 20 episodes of the drama "Early Edition," on which he also served as executive producer.
Nelson was married to his wife Meredith for 52 years, up until her death in 2014. He is survived by sons Garrett and Blue.