Seth Rogen To Play Walter Cronkite In Newsflash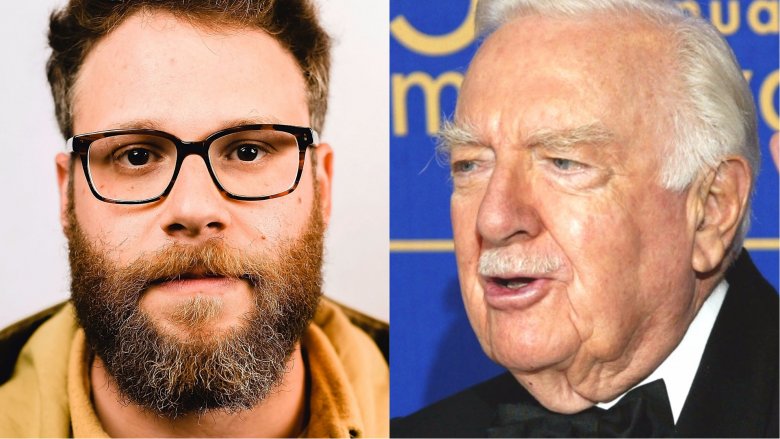 Getty Images
During James Franco's monologue on Saturday Night Live this past weekend, Franco joked to Seth Rogen that his movies only win "stoner awards." But that might change.
Deadline reports Rogen has signed on to play iconic CBS news anchor Walter Cronkite in Newsflash, a drama about the day John F. Kennedy was assassinated. On that day, Cronkite became one of the most trusted newsmen in America, although he wasn't the first to announce the president had died.
The movie centers on Cronkite, his producer Don Hewitt, their boss Jim Aubrey, and Dan Rather. Aubrey will be the antagonist in the flick. Under pressure to bring profit to the network, Aubrey thought the CBS Evening News wasn't what audiences wanted. He threatened to remove Cronkite and possibly cancel the evening newscast entirely until the JFK assassination changed everything. 
David Gordon Green (Stronger) will direct based on a script by Ben Jacoby (The Ravine). Rumor has it producers are trying to get Mark Ruffalo to play Hewitt and Bryan Cranston to play Aubrey.
This would be a big move into drama for Rogen, who is mostly known for comedies like Pineapple Express and Knocked Up. He's also dabbled in more serious fare as Steve Wozniak in 2015's Steve Jobs.
The plan is to begin shooting Newsflash next spring and have it ready in time for the 55th anniversary of Kennedy's assassination on Nov. 22, 2018.