Here's When You Can Finally Watch The Simpsons Season 33 On Disney+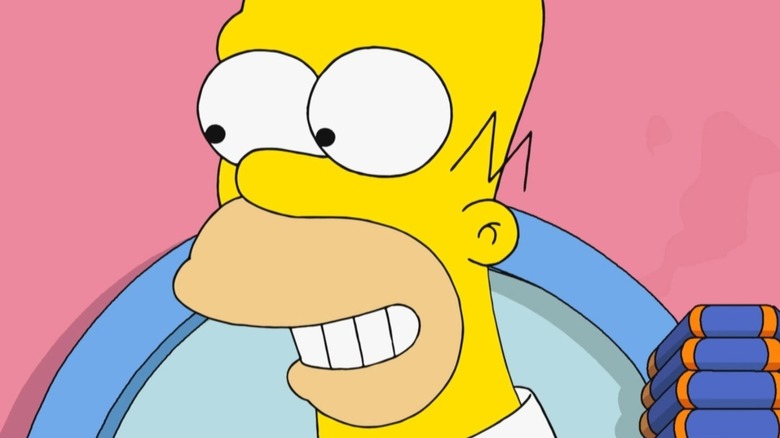 FOX
Since 1989, and across 33 seasons, "The Simpsons" has brought its particular style of comedy to multiple generations of audiences. Through scores of unforgettable characters and guest stars, critical acclaim, awards, and billions of dollars of merchandise sold (via Variety), this series has rightly earned its place as a permanent fixture in American popular culture. The show has been filled with pause-worthy moments and entertained viewers by reflecting on the details of everyday life with a dose of humor that can turn a rough day into a laugh fest. And through the ages, "The Simpsons" just keeps going and going with the upcoming Season 34 premiere set for September 25, 2022, at 8 PM ET.
Season 33 left off with "Poorhouse Rock," where Bart starts to idolize Homer, and Hugh Jackman's singing janitor parting some advice about the era his parents grew up within. And the advantages Homer had in that era will be harder for Bart to come by. It was a satire on generational divides done well, although some fans didn't care for it. Despite the mixed reactions, Season 33 was stellar as always, and if you missed any episodes, we now know when and where you can stream it.
The Simpsons Season 33 drops on Disney+ on October 5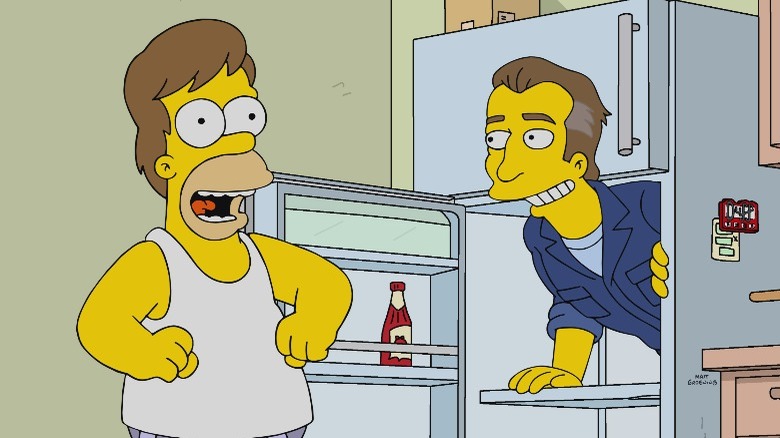 FOX
At D23 Expo 2022, it was announced that Season 33 of "The Simpsons" will be available to stream on October 5, 2022 on Disney+. Like all the other seasons of the show, it is expected that all episodes will be available on this date. To commemorate Disney+ Day (September 8, 2022), along with the announcement, the streamer uploaded a short film on the platform called "Welcome to the Club." The short features Lisa attending Disney+ Day which makes her yearn to be transformed into a Disney princess before some notorious Disney villains persuade her that the dark side is more enjoyable. The short can currently be found on the collection page for "The Simpsons" on Disney+.
"Welcome to the Club" continues a tradition set by the streamer in producing short films for the show which highlight other Disney properties and content. The film is the fifth produced by the company exclusively for its streaming app. Its previous short, "When Billie Met Lisa" was nominated for a 2022 Primetime Emmy Award for outstanding short-form animated program.