Chris Evans Invites Young Bullying Victim To Avengers: Infinity War Premiere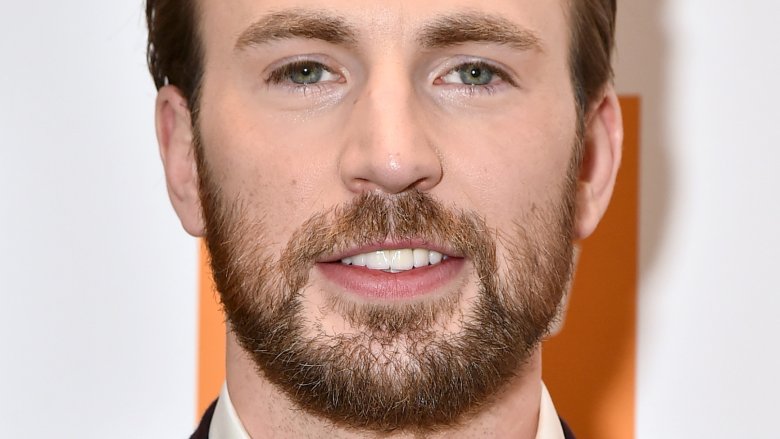 Getty Images
Who knew Chris Evans was a superhero off screen too?
Over the weekend, a video of a young boy named Keaton Jones went viral. The clip, which has amassed over 29,000 shares on Twitter at the time of writing, shows Keaton tearfully revealing to his mother that he's being mercilessly bullied at his school in Knoxville, Tennessee. "Why do they bully, what's the point of it?" he asks, later explaining that his peers dumped milk on him at lunch and called him ugly. "People that are different don't need to be criticized about it, it's not their fault. But if you are made fun of, don't let it bother you. Stay strong, I guess," Keaton said. "It's hard. But, it'll probably get better one day."
When the Captain America actor saw the video, he proved his status as a real-life hero by inviting Keaton and his mother to the Avengers: Infinity War premiere, hoping to brighten his day. 
"Stay strong, Keaton. Don't let them make you turn cold. I promise it gets better," Evans tweeted on Sunday night. "While those punks at your school are deciding what kind of people they want to be in this world, how would you and your mom like to come to the Avengers premiere in L.A. next year?"
Several other celebrities caught wind of the heart-wrenching video and sent their support to Keaton and his family. Fellow Marvel Cinematic Universe star Mark Ruffalo, who plays Bruce Banner/The Hulk, wrote on Twitter, "Little buddy, I was bullied when I was a kid. You are right, it gets better! You are my own personal superhero. Protect yo' heart. You got a pal in the Hulk."
Star Wars icon Mark Hamill chimed in, writing a heartfelt message to Keaton: "Don't waste time wondering why a bully would be so mean. They're sad people who think hurting others will make them feel better because they really don't like themselves. They're just jealous because you're so smart [and] handsome. Love, your friend, MH." Detroit actor Will Poulter responded, "I'm your friend, Keaton Jones. You're a more intelligent and more compassionate human being than any of the people bullying you. I'm inspired by you and things will get better because you are speaking out. Love and strength to you, dude!" 
Even Stranger Things standout Mille Bobby Brown extended an offer of friendship to Keaton, and said she has been in his situation before. "Keaton, this is so accurate. Why do people do this? I think you're so cool, Keaton! I wanna be your friend. But seriously, you're freakin' awesome," the 13-year-old actress tweeted. 
Being on the receiving end of torment is never easy, but when Captain America is on your side, the bullies don't stand a single chance.