That's What's Up: The coolest superhero weapon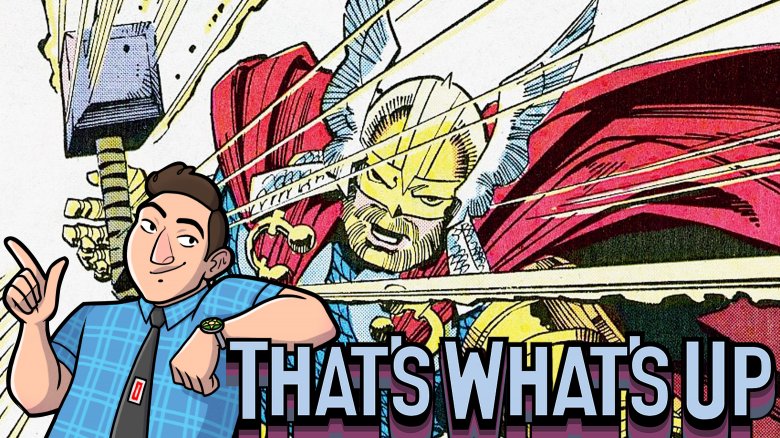 Each week, comic book writer Chris Sims answers the burning questions you have about the world of comics and pop culture: what's up with that? If you'd like to ask Chris a question, please send it to @theisb on Twitter with the hashtag #WhatsUpChris, or email it to staff@looper.com with the subject line "That's What's Up."
Q: What's the coolest superhero weapon? — @kingofdoma
Given my status as the World's Foremost Batmanologist, you might think my answer to this question would be easy to guess, and that it would almost certainly involve pointy ears and a matte black finish. The truth is, though, the grand arsenal of superheroic weaponry goes well beyond Batarangs, to the point where actually figuring out which one is the best depends almost entirely on context. Do you want the raw power of a Green Lantern ring, limited only by your willpower and imagination? The nebulous, ill-defined threat of the Ultimate Nullifier, which can cower even Galactus?
And really, what even counts as a weapon? Are Wolverine's claws a weapon when they're actually a part of his body? Iron Man's armor is definitely more of a weapon than a vehicle, but what about the Batmobile? Or the S.H.I.E.L.D. Helicarrier? There are a lot of questions. Fortunately for me, I'm the one who gets to decide how to answer—and I think we all know where to start.