Ghost Recon: Wildlands was the top-selling game of March 2017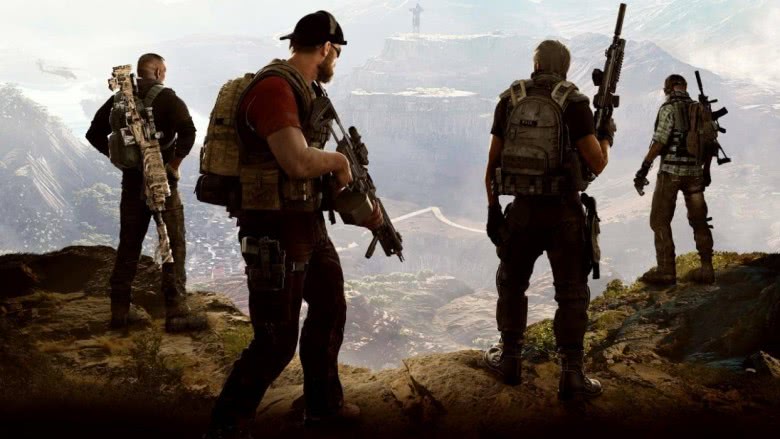 Ubisoft's open-world shooter Ghost Recon: Wildlands swept up in sales last month.

According to the NPD Group (via GamesIndustry.biz), Ghost Recon: Wildlands topped the sales charts in March 2017, giving Ubisoft its best Ghost Recon launch to date, and the second-best launch for a Tom Clancy game, only bested by the debut of The Division in 2016.

The Legend of Zelda: Breath of the Wild came in a close second. However, it's worth noting that the NPD Group didn't include digital sales for the action-adventure game in the report. Considering that Nintendo sold 925,000 copies of Breath of the Wild for the Switch last month, the latest Zelda installment may have reigned supreme last month if the NPD sales chart accounted for non-physical purchases.

Rounding out the list for March 2017 are buzzed-about titles like Mass Effect: Andromeda, Horizon: Zero Dawn, and For Honor (which was February's best-selling game), as well as some high-intensity picks like the open-world RPG Nier: Automata and Call of Duty: Infinite Warfare, the latest addition to the fan-favorite FPS franchise.

Take a look at the full list below:

1. Ghost Recon: Wildlands
2. The Legend of Zelda: Breath of the Wild
3. Mass Effect: Andromeda
4. Horizon: Zero Dawn
5. MLB The Show 17
6. Grand Theft Auto V
7. For Honor
8. NBA 2K17
9. Nier: Automata
10. Call of Duty: Infinite Warfare

Though Ubisoft's Ghost Recon: Wildlands claimed the top spot in sales, Nintendo had a major impact in the video game world overall. Bolstered by record-breaking sales for the Nintendo Switch and Breath of the Wild, the industry saw an impressive 24 percent uptick in sales year-over-year, bringing revenue up to $1.36 billion.

Additionally, analyst Sam Naji notes that March 2017 "will go down in history books as the month Nintendo broke records." Perhaps we'll see the fruits of Nintendo's labor pay off in the NPD Group's April list, with The Legend of Zelda: Breath of the Wild sitting at the very top.

While we wait to see how sales shake out moving forward, try taking some of the best games of 2017 out for a spin.